Stove Repair
Services In Edmonton
With the fantastic facilities of stove repair services in Edmonton, we offer our services electric stove maintenance. So, we're offering low prices for electric stove element replacement for those looking forward to a glass top stove repair burner in Edmonton because we also have a variety of outstanding variables and options to select from.
One of the most popular stove repair services is offered by Extra Appliance stove repair and replacement company. The most specialized team has an excellent grip on their work so that they can repair all kinds of stoves, such as:
Gas stoves
Electric Stoves 
Induction Models
Extra Appliance offers electric stove repair services in Edmonton also offer 24/7 emergency stove repair services and pre-emptive upkeep plans to keep your burner and stoves in running condition effortlessly for a long time. If you're looking for professional and skillful technicians who provide quick services, then we're here to assist you with Electric Stove Burner Repair Services in Edmonton with hustle.
Stove Repair Well Experienced Team:
If your glass-top electric stove burner is not working well, you'll have to call our well-organized and experienced team for more assistance once you're added to our appointment schedule. Now you don't need to apprehend nearly your stove glass repair and electric stove problems. 
Our team and repairman will arrive as soon as possible at your house; they all have vast knowledge about the technical issues. They'll promptly identify the main problem and get your stove back in consecutive conditions.
 Before arriving, we need some crucial information about your Stove Company and model, and now you've to ensure that the exact model and our technician's team charge according to the problem identification.
Can A Stove Top Be Repaired?
Yes, a stovetop can be repaired. Stove tops are frequently made of vital constituents that make them suitable for long-term use in the kitchen. However, these utilizations may need patch-up over the years due to everyday use and wear and tear.
To help owners keep their stoves in working order, there are several stove repair services available in Edmonton, But Extra Appliance stove Repair Company is one of the most famous service companies.
Our company offers numerous repair services, such as the stove repair service, the technicians replace the faulty and all damaged burners or stoves within a short time, and if all products need any improving assistance, they fix them with great ease. Also, they replace faulty heating rudiments or relocate gas lines.
For further assistance, call our technicians and get our quality services.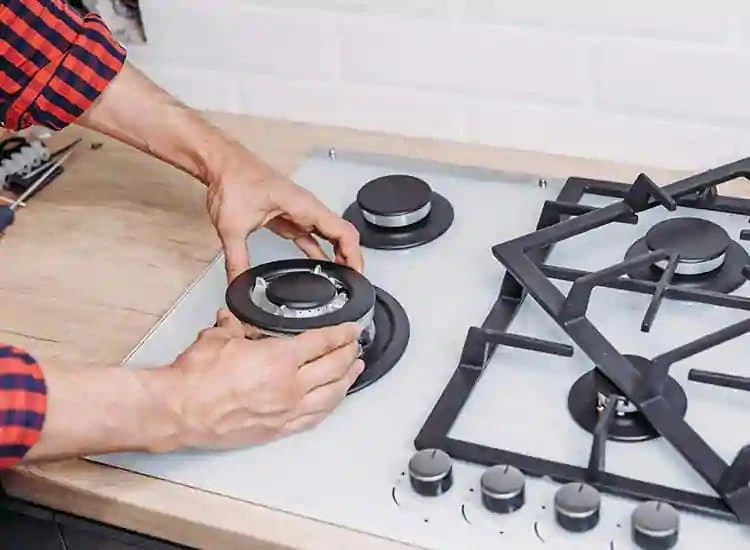 Is it value it to mend an 8-10 year old stove?
Though, if your stove is fewer than 10- 12 years, at that time, the best option is to choose the repairing services moderately than the auxiliary. But if you find more problems with your stove, you'd try to think about a replacement and buy new items for your kitchen needs. 
We are committed to achieving quality, reliability, and trust in everything that we do.